,
About me ,
Details


Height:
5' 4"
Weight:
105 lbs
Bust:
34"
Waist:
25"
Hips:
35"
Cup:
B
Dress:
2
Shoe:
7.5
Hair color:
Brown
Hair length:
Very Long
Eye color:
Brown
Ethnicity:
East Indian
Skin color:
Olive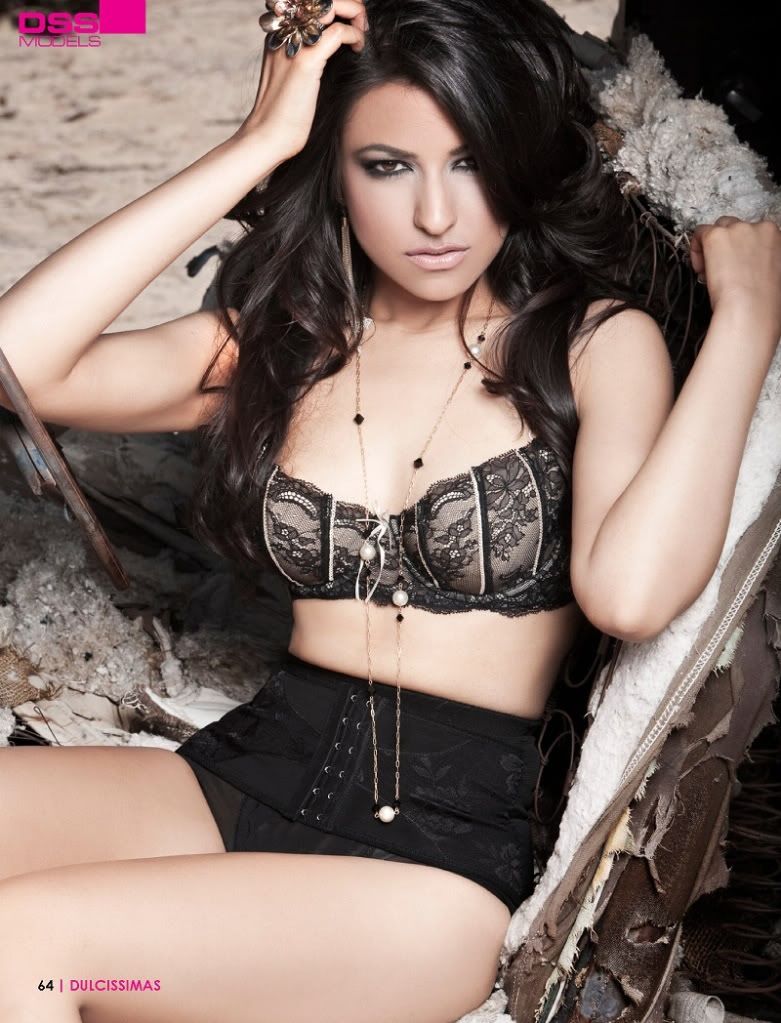 "She turned her cant's into cans, and her dreams into plans."
My name is Ruvi Bazaz, I'm an East Indian model/actress/entrepreneur/writer/fitness enthusiast/optimist/motivator and I'm based in Los Angeles, California - but I travel to Miami, NYC, abroad, etc. for work.
I'm more than just a pretty face; I have my Bachelor's Degree in Communication Studies with Marketing minor and run my own business. Read my biography here:
http://www.ruvibazaz.com/biography/
I'm not too active on MM, I usually only login when I get notifications that I've received a message. I don't check tags, photo comments, etc. so if you want to hire me, the best way to contact me is through e-mail (I usually respond within 24 hours): bookings@ruvibazaz.com
Check out testimonials from people who've worked with me:
http://www.ruvibazaz.com/testimonials/
Facebook:
http://www.facebook.com/ruviofficialfanpage
Twitter:
http://www.twitter.com/modelruvi
YouTube:
http://www.youtube.com/ruvibazaz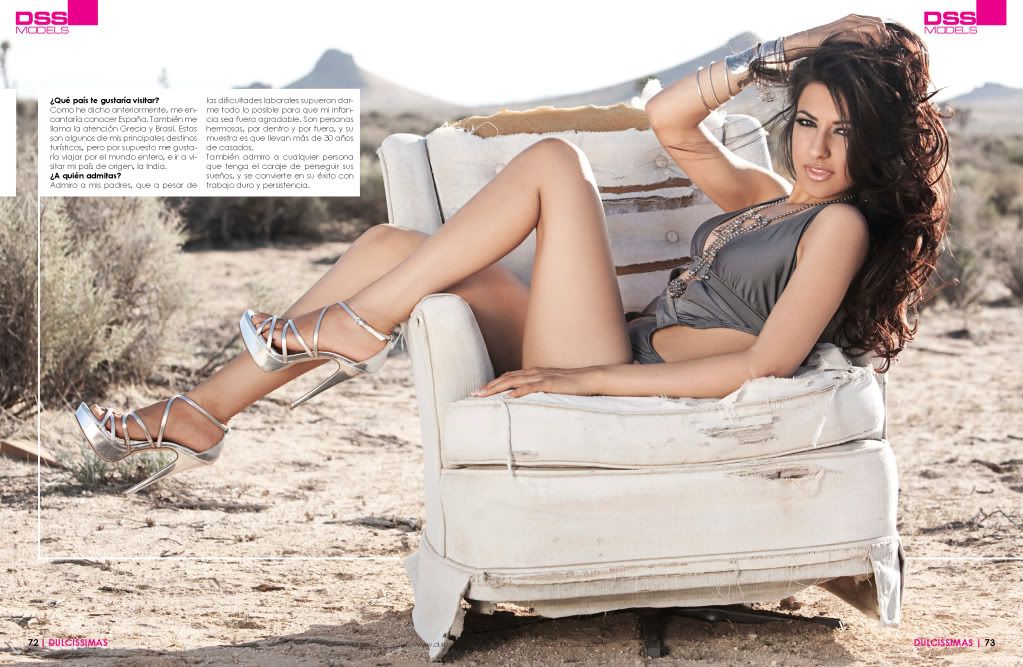 See me in motion behind the scenes at my Maxim En Espanol photo shoot:
http://www.youtube.com/watch?v=JlxdOC_pkdw
Messages/emails without proper details will be ignored. Please include the following when contacting me:
-Your name/company name & website link if you have one
-Date of shoot/project
-Time of shoot/project & amount of hours on set
-If hair, makeup and wardrobe will be provided
-Concept or theme so I can prepare
-Location of shoot/project
-Compensation/budget
-What the images will be used for (portfolio, magazine submission, guaranteed publication, etc.)
-Leave your e-mail address for a quicker response
-If release is required
Firm believer in that: "The most attractive woman is one that leaves something to the imagination". Leave them guessing - it's sexier. UPDATE: I'm shying away from glamour these days and moving more into lifestyle commercial print. Will only shoot glamour for the right publication.
Modeling has been my passion since I was a little girl... it started as a hobby when I was 16 years old, but after graduating college it has now become my career and the way I make my living. I have 8 years of experience and have been published internationally in Spain, India & Singapore.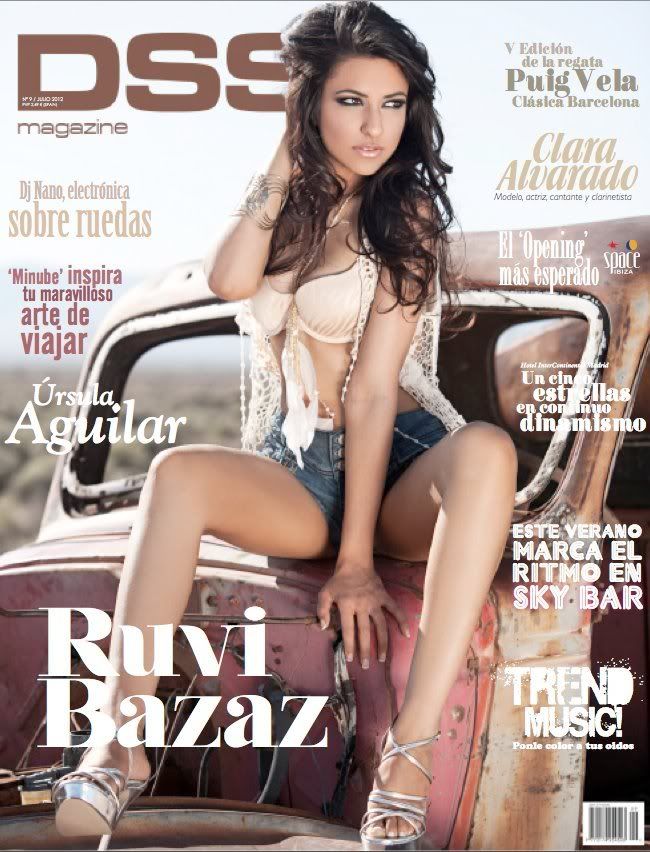 I am also a make-up artist (I worked for Lancôme for two years) so I am capable of doing my own makeup for the shoot if needed. I can do my hair too as long as it's a simple style. However, I'd PREFER a mua/hair stylist/wardrobe stylist is on set.
*If I don't respond to your request to shoot within a week I'm probably not interested at this time... please don't take offense to it, I'm just very selective.
Main Interests:
Lifestyle, fitness, TV/film/commercials, swimwear, beauty, hair modeling, parts modeling, fit modeling, promotional modeling & hosting.
Goals portfolio wise:
Though I've been on MM since it was founded back in 2005, I'm currently in the process of revamping my portfolio and adding more styles of work. My look is already versatile (I pass for Latina, Middle Eastern, Asian, European & mixed) and I'm looking to add more lifestyle and beauty as of now.
Goals career wise:
Modeling/acting is my passion but also my stepping stone to pursue entrepreneurial endeavors such as expanding my brand and services.
THANKS, BUT NO THANKS: Flakey photographers (if you flake last minute or loose contact right before the shoot, we will NOT reschedule), waiting over 1 month to receive finalized images, never receiving any images/all the images promised, shooting nudes or fetish, photographers/male models who use this website for dating purposes, photographers who hit on me/act unprofessional in any way, etc.
"When you want to succeed as much as you want to breathe, that's when you will be successful."